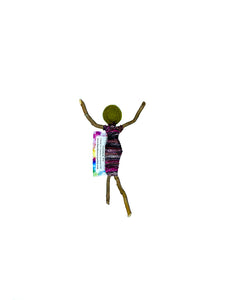 This is small sculpture made from branches, yarn, and wire with a felted wool ball for a head. This sculpture measures 5 inches tall by 3 inches wide.
Each sculpture in this series is a unique and one-of-a-kind piece. They are fun, organic and full of joyful, beautiful energy. 
There is a small wire loop on the back for looping over a small nail, picture hanging hook or thumb tack.